BAILEY GROUND LODGE ACCOMMODATION
...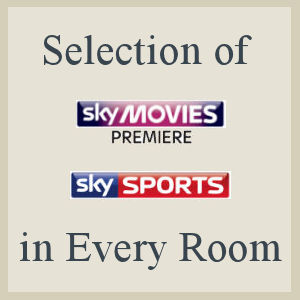 The accommodation at the Bailey Ground Lodge is simply stunning, superior spacious rooms, comfortable and clean, newly furnished, making the Bailey Ground Lodge a perfect place for work, rest and play. Virtually all rooms afford sea views over the beach towards the Irish Sea, on a clear day you can see the Isle of Man.
All rooms have a large flat screen TV, tea and coffee making facilities. All rooms are en-suite.
All guests at the Bailey Ground Lodge can use the facilities at the Bailey Ground Hotel (five minutes walk), great food, bar and gymn.
Breakfast is full and hearty or continental and is served from 6.30 am.
Near the Bailey Ground Lodge is a local bar and restaurant and also the clubhouse for Seascale Golf Club which is also a public bar. For further details of local attractions click here.
North Gate Caldergate CHP is 5 mins or 1 mile
Staying at the Bailey Ground Lodge has another advantage for contractors or visitors to Caldergate CHP and that is that you can be at work in about 5 minutes from our hotel.
As opposed to sitting in heavy traffic ques all Southbound for up to an hour, cars backed up passed Egremont and all bound for one place. You can have a leisurely breakfast at 7.30 am at the Bailey Ground Lodge and still be in work for 8am.
Please click on a link below to book or call 019467 29786




...